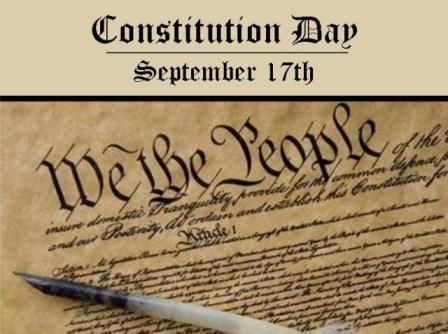 Join us on Constitution Day (September 17) for a panel discussion centered on the basic question, "What does the Constitution say about voting?"
This panel discussion will kick off a series of professional development workshops for high school teachers administered by the Constitutional Democracy Project at IIT Chicago-Kent College of Law and sponsored by the Jack Miller Center.
These workshops will provide an opportunity for teachers to work with and learn from legal scholars and historians to enrich their understanding of both historical and present-day issues and controversies surrounding voting and elections. The 2020 election season has already seen an enormous amount of controversy, litigation, and rhetoric about voting and access to the ballot. Under "normal" circumstances, today's political polarization make voting contested terrain, but the coronavirus pandemic has brought heightened attention to questions about when, where, and how people vote. Concerns about access, eligibility, and election integrity show no sign of letting up.
Since the Founding, the right to vote has expanded significantly through a series of constitutional amendments, federal legislation, and judicial decisions. Today, most American adults are eligible to vote. But there is no explicit right to vote in the Constitution, and each state has both the responsibility and the authority to operate both state and federal elections. As a result, there is a patchwork of laws and practices governing voting. In some states, for example, convicted felons can vote in some states, but in many they cannot. In-person polling places in different locations use various kinds of machines, some analog, others digital. Mail-in voting, early voting, and absentee ballot voting also differ from state to state.
But what does our Constitution say about voting? How do educators help students understand the history of the right to vote, the underlying and ongoing controversies about it, and the importance of voting?  REGISTER BY CLICKING HERE