Why Civics Education?
---
Our young people are the next generation of leaders.
Constitutional Democracy Project invests young people in our democracy by bringing civics to life for students and teachers. Our hands-on programs get students excited about real constitutional issues in ways a textbook just can't.
The Constitutional Democracy Project helps students understand their rights and discover their own role in America.
Constitutional Democracy Project Programs Help Students:
---
Understand their rights and the rights of others
Appreciate different points of view
Influence public policy
Use evidence to support their arguments
Gain confidence
Treat others with civility and respect
Resolve conflicts
Work together to solve problems
Speak to public issues
Make up their own minds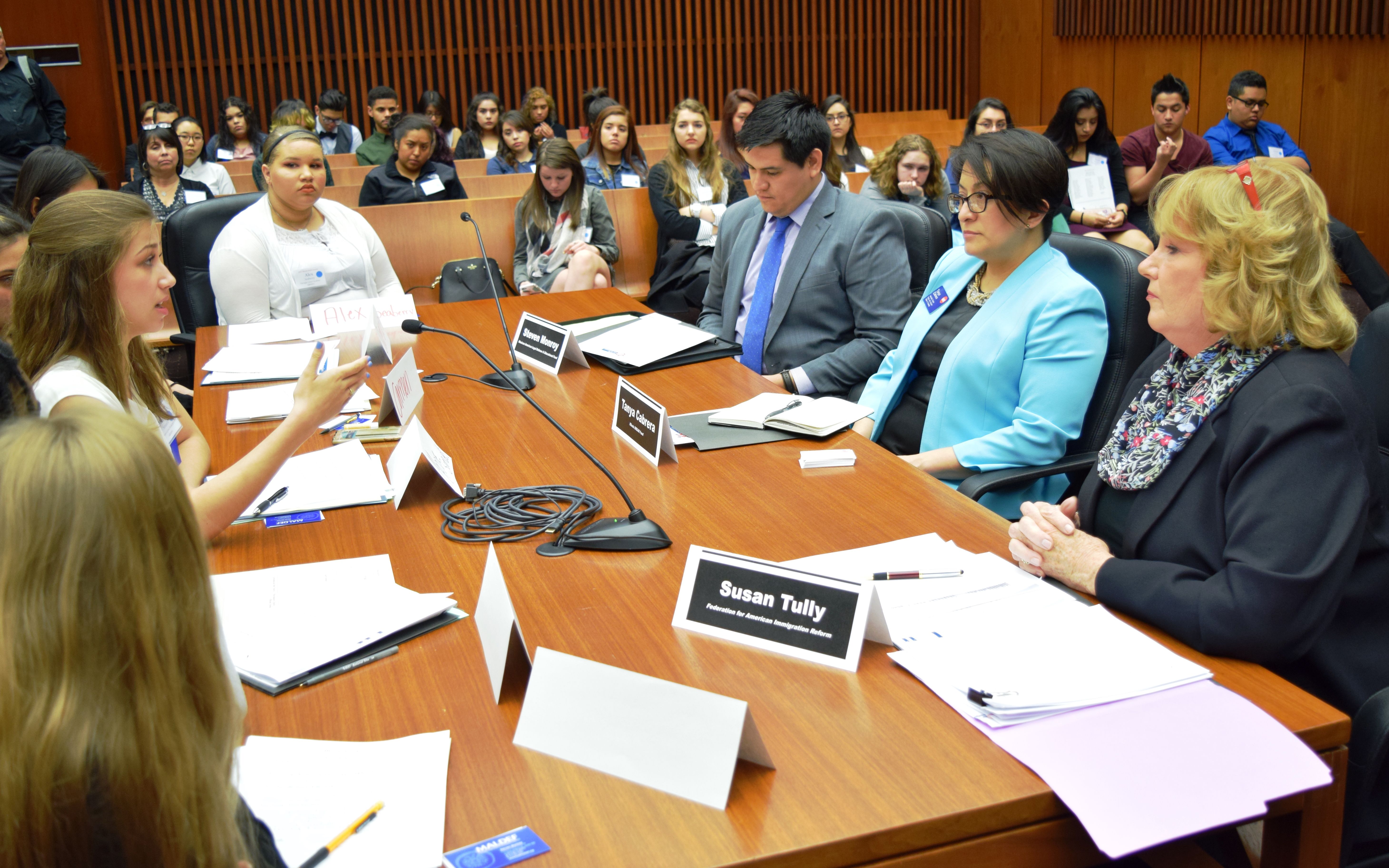 Find out more about Constitutional Democracy Project's  high school programs: 
---