ABC Project: Action-Based Communities
The ABC Project offers students in 4th-8th grades the opportunity to explore their community. Participants in the program will: identify, research, and write about a problem; consider public policy options; design and implement a civic project; share their recommendations with local experts and policymakers; and reflect on what they've learned. This program asks students to create and exhibit web-based presentations of their work and promotes civic participation among students, their parents, and members of the community.
---
ABC Project and Student Skills
Students learn how to:
Work collaboratively to address a problem in their community
Participate in complex analysis and social problem-solving
Present their projects to local experts and policymakers
Volunteer Community Respondents listen to students present ABC Project ideas and solutions.

Chicago students present solutions to a community issue at ABC Hearing.
---
Contact
If you are a Chicago Public School teacher of 4th-8th grade and you'd like to involve your students in the ABC Project,  please contact Dee Runaas for more information.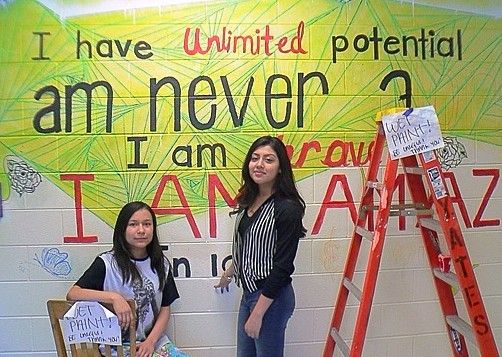 Civic learning through doing
---
ABC Project and the Common Core State Standards
ABC Project is aligned to the Common Core State Standards for Literacy in History/Social Studies for grades 6-8, English Language Arts for grades 4-8, and the Anchor Standards for College and Career Readiness. The ABC Project can be easily aligned to the ISBE Social Emotional Learning Standards, Bloom's Taxonomy, 21st Century Skills, as well as selected outcomes in math and science.
---
Important Gains in Civic Efficacy, Skills, and Knowledge
Pre- and post-program student survey data showed that, as a result of ABC Project, students made important gains in civic efficacy, skills, and knowledge.
Students reported feeling:
More capable of making a difference in their community
That adults are willing to listen to their ideas and opinions
That they have something positive to contribute to their school and/or community
Students also reported: 
Increased confidence speaking in front of an audience
Increased ability to communicate their ideas effectively in writing
Increased understanding of public policy, the common good, and community