2022 Workshops
Law, Elections, and Civics: Exploring the Cornerstones of Democracy
The 2022 Annual Conference for Teachers in Civics, Law, and Government will focus on the theme of "Law, Elections, and Civics: Exploring the Cornerstones of Democracy." Educators are at the forefront of a nation divided over debates centering on individual liberties, the legal system, the electoral system, and our fundamental democratic institutions. By offering the opportunity to discuss and unpack our democratic system through the lenses of courts, elections, and civic participation, the Conference will help teachers meet this critical moment in our nation's history.
Workshop Descriptions
---
On the Docket with the U.S. Supreme Court
Presenters: 
Carolyn Shapiro, Chicago-Kent College of Law
Christopher Schmidt, Chicago-Kent College of Law
Raff Donelson, Chicago-Kent College of Law
Steven Schwinn, University of Illinois Chicago School of Law
This panel session will review significant U.S. Supreme Court cases of the past term and will review some of the key cases for the current term.
Teaching about Individual Rights: Tools for the Teaching Environment
Presenters: Sarah Harris & Jasmine Champ
National Constitution Center
Learn innovative ways to teach individual rights, regardless of your teaching environment. This session will highlight virtual offerings that support lessons on individual rights in general, and the Fourth Amendment specifically. The strategies and techniques covered will allow teachers to gain insight into resources that will easily transfer to their classrooms. Participants will examine primary and secondary resources, including Supreme Court cases, videos, and podcasts, in order to gain skills for implementing Fourth Amendment lessons and constitutional thinking skills in their classrooms.
Illinois 'Purge Law': Fact or Fiction
Presenter:  Natasha Robinson, Legaleaze Please!
Join Professor Natasha Robinson as she explains the Pretrial Fairness Act, Illinois legislation that, among other criminal justice reforms, abolishes the cash bail/bond system. Professor Robinson will share pertinent legal terminology, resources, and strategies that students and educators can use to understand this law, the legal impact upon citizens is and will be, and how to use primary and secondary resources (rather than hearsay) as foundation for comprehension and analysis. Attendees will be both learners and teachers as they share reliable and legal information with others in their communities.
The Erosion of the Voting Rights Act
Presenter: Dan Cotter, Howard & Howard Attorneys PLLC
In the last fifteen or so years, the Supreme Court has removed much of the Voting Rights Act's protections, and this term, it has more VRA issues before it. The impact can be seen in the last few election cycles and is likely to become even more apparent after the current decision is issued. This session will focus on the question, is there anything substantive left to the VRA 57 years later?
Miranda Warnings and Police Accountability
Presenter: Raff Donelson, Chicago-Kent College of Law
Last spring, the Supreme Court decided in Vega v. Tekoh that individuals cannot sue for violations of their civil rights if they are interrogated but not given Miranda warnings. This session will explore what this holding means for the requirement that the police provide Miranda warnings when they interrogate someone, and it will discuss different legal mechanisms for enforcing the underlying Fifth Amendment right against self-incrimination.
The All-Seeing Eye and the Fight for Privacy in the Digital Age
Presenter: Nelson Rosario, Rosario Tech Law, LLC
This session will look at the history of individual liberties, primarily the right to privacy, and how that right is threatened in the digital age because of tools that enable both good and bad actors to decimate our personal and financial privacy online. The session will also cover some technological developments, such as cryptocurrency and other Web 3 projects, that may allow citizens to reclaim some of their privacy.
Elections That Have Defined the Direction of Our Nation
Presenter: Lindsey Draper
Since the ratification of the Constitution, Presidential elections have helped define the direction of the nation. Some have led to the Constitution being amended while others have resulted in Civil War or the end of federal policies (Reconstruction). While recent elections have renewed discussions regarding the efficacy of the Electoral College, close popular votes and the impact of multiple parties qualifying for inclusion on the ballot have often led to controversial outcomes. The session will examine elections that had defining impact on the direction of our nation.
Trends Around Religion, Law, and Society (This session is offered twice.)
Presenter: Steven Schwinn, University of Illinois Chicago School of Law
This session will explore trends around religion, law, and society. In particular, we'll discuss how the Supreme Court has interpreted the Religion Clauses of the First Amendment to invite and even require religion to play an increasing and privileged role in public life.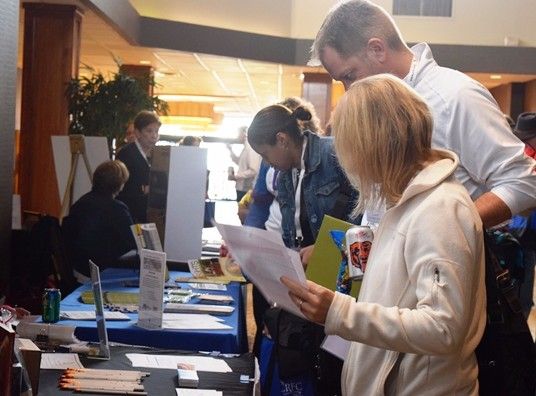 Workshop Descriptions Continued
---
Just the Beginning
Presenter: Misitura Jeje , Just The Beginning
Just the Beginning - A Pipeline organization (JTB) is a non-profit organization founded by federal judges including retired Judge Ann Claire Williams and retired Judge Gerald Bruce Lee. Over the past 30 years, JTB has offered free pipeline programs directly aimed at inspiring young students and increasing diversity in the legal profession and judiciary. Come learn more about our mission and programs!
Teaching Civics through History: Lessons from a Fragile Democracy
Presenter: Amanda Friedeman, Illinois Holocaust Museum & Education Center
The Illinois Civics Mandate provides ample opportunities to draw from history lessons to teach students how to be informed, engaged citizens. In this workshop, participants will explore the systematic efforts undertaken in Nazi Germany to strip Jewish citizens of their civil, economic, and political rights. Examine this methodical dehumanization that exploited and deepened divisions in German society before World War II, and consider what actions ordinary Germans took to resist—and what factors led others to remain bystanders. Where do we see opportunities today to get involved to protect rights being threatened, and what positive actions can students take?
Teaching U.S. Supreme Court Cases
Presenters: Cathie Hawke & Tiffany MIddleton
American Bar Association Division for Public Education
Workshop description coming!
Reform for Illinois
Presenter: David Melton
Workshop description coming!