Haines Elementary School, Chicago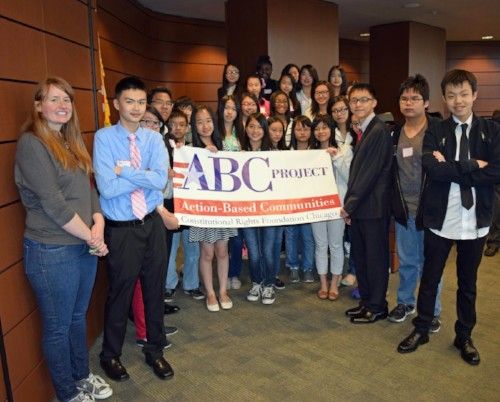 Cristina Sicora & Christine Mason, 6th-8th Grade Students
Problem
Some parents and other pedestrians around John C. Haines School smoke cigarettes throughout the day when students are dropped off in the morning and in the afternoon when students are being picked up. During these times, students who are entering and exiting the building will breath in the toxic air from cigarettes. This problem is encountered daily and can affect students' health by causing lung cancer. In addition, students with asthma may have a hard time breathing in air. Haines students' health is in danger from secondhand smoking. With this Action-Based Communities Project, the Student Council is able to take action to protect Haines' students from this hazard.
Proposal
For our Action-Based Community Project, we propose that John C. Haines School have an anti-smoking week during the week of May of 12th through the 16th. Throughout this week, there would be an assembly held for the upper grade levels while the lower grade levels would have their own activities. There would also be anti-smoking signs hung around Haines School; patrols would be in charge of enforcing no smoking during the week, and during health class students would learn the effects of smoking. All of events throughout the week are approved by Mrs. Sicora (head of this project), Mrs. Moy (assistant principal), and Mrs. Lumpkin (our school principal).
What We Did
For our Action-Based Community Project, Haines students of 2014 planned to prevent adults from smoking around the school area and to educate students inside of school. The Haines student council requested for Haines School patrols to ask adults to stop smoking around the school area during their posts in the morning and evening. They also designed their own "No Smoking" signs that are now posted outside around the school building to remind adults and parents to not smoke while students are around. Different groups of the student council educated students of Haines by hosting activities, videos, and games for grades kindergarten through 4th. The activities, games, and videos were about smoking and based on the grade level, the complexity of each activity varied. As for students from grades 5 through 8, an assembly from a representative from the Asian Health Coalition was held to educate students about the negative side effects of smoking and how it affects a person's health.
Photos from the Project