2022 Equal Justice Under Law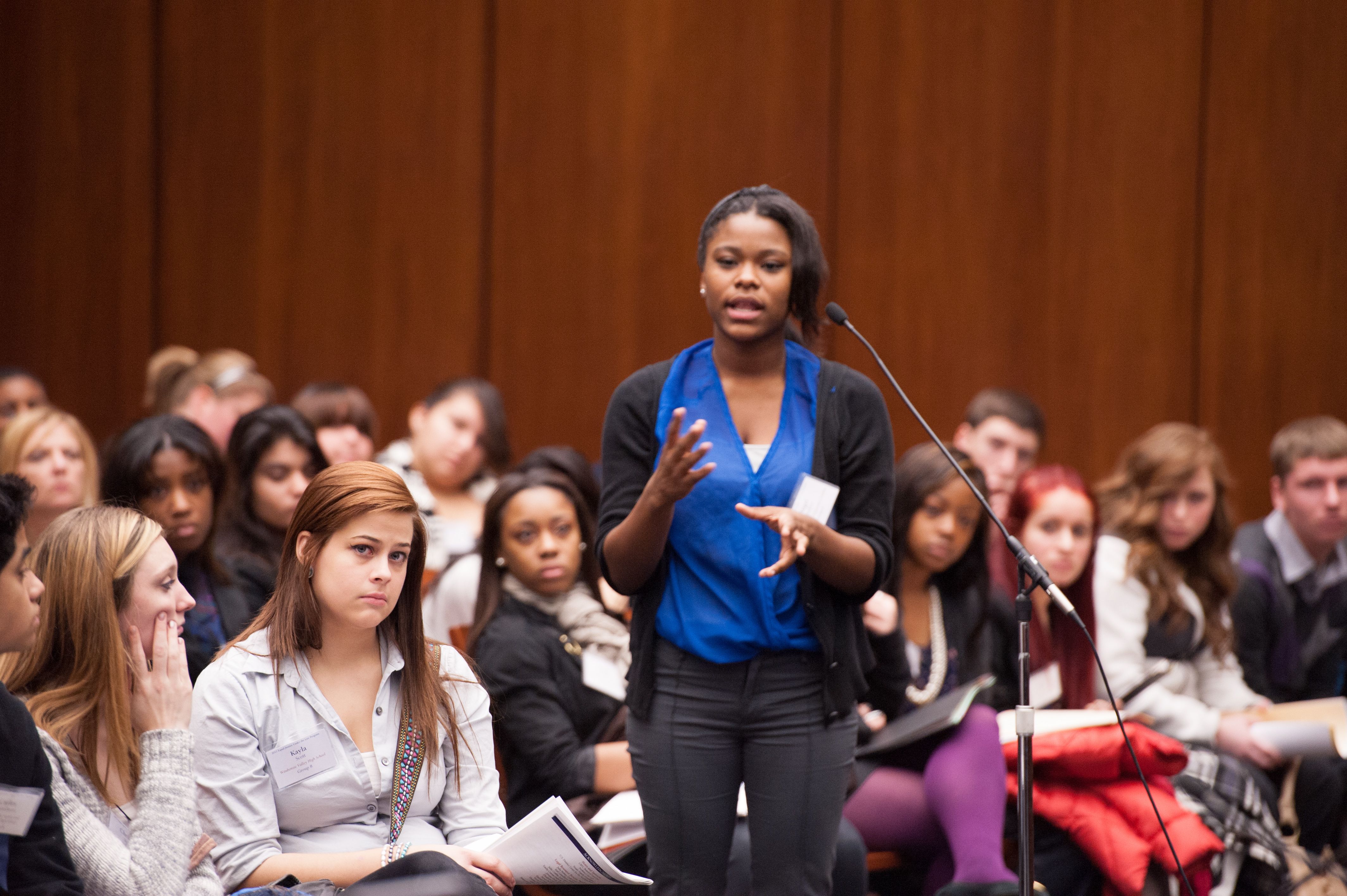 Equal Justice Under Law is designed to enhance students' understanding of a recently decided U.S. Supreme Court case and related public policy questions. In their classes, students examine case facts, review the constitutional issue, consider the arguments they find persuasive, and analyze a related law or public policy using Constitutional Democracy Project developed curriculum materials.
After learning about the cases in their classrooms, students come together to deliberate the constitutional issue and discuss policy applications with peers from a variety of school settings. At the student-led conference, they deliberate the constitutional issue and discuss the related policy questions with peers, legal experts, and policymakers.
This year's case is 303 Creative LLC v. Elenis, which touches on the intersection between LGBTQ rights and religious beliefs.
Registration is $50 per school. Schools can be invoiced or a direct payment link can be sent upon request.