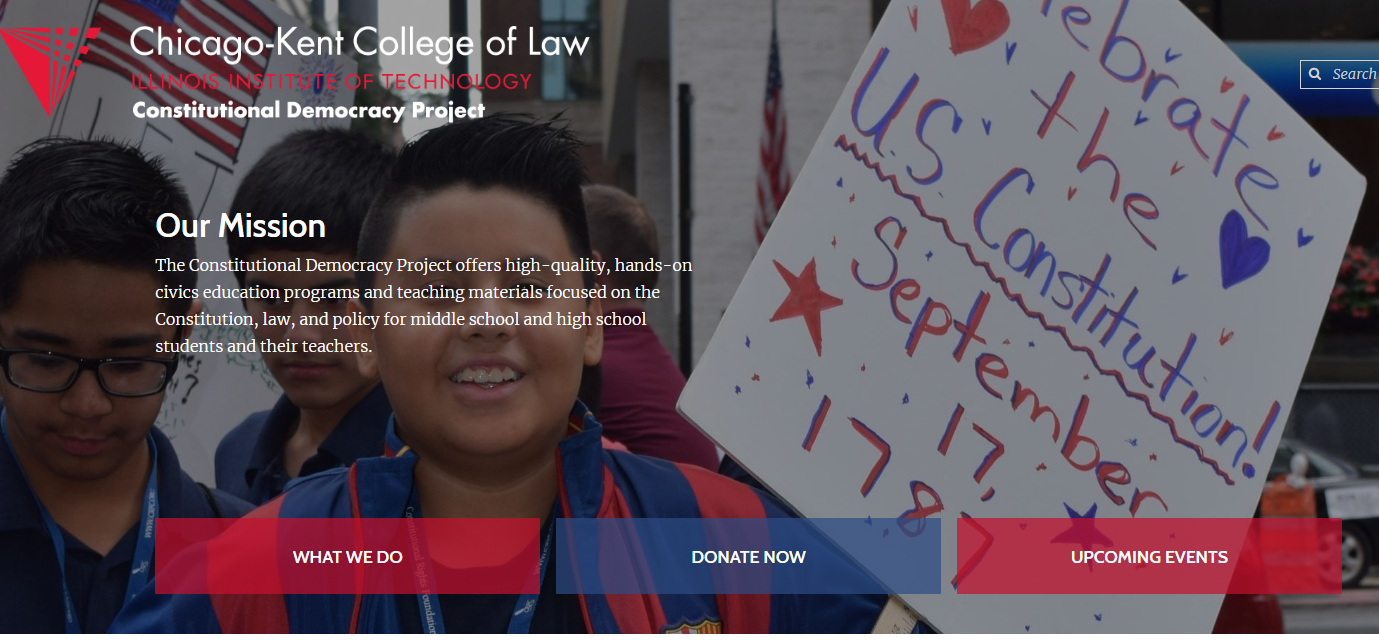 We are excited to share with you the unveiling of the Constitutional Democracy Project's new website. The website has a fresh look and offers users an easy experience by providing a seamless multi-platform experience.
The website's functionality will enable you to: search by keyword on the entire site, offers one-click lesson downloads, and a seamless process for event registrations.
The CDP Blog features industry news, feature editorials by staff and volunteers.
Please take a moment to familiarize yourself with the new site and be sure to let your friends and colleagues know about the resources available at constitutionaldemocracyproject.org.
We hope you enjoy the new site.